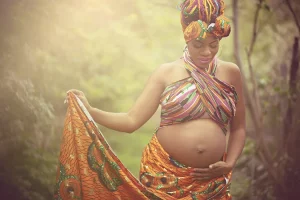 Start with a Free or Premium Consultation to Help You Choose the Birth Care Service that Fits Your Needs for Any Service Listed Below
Knowledge is power. We want you to be fully informed on your pregnancy journey. See the package or service you want and start with a no-obligation free information session with one of our in-house birth worker professionals.
Homebirth Midwifery
360 full service before, during, and beyond delivery
Culturally rooted, traditional midwifery care from a licensed midwife and birth team of midwife assistant(s) and a doula
All prenatal exams and check-ups throughout your pregnancy
Collaboration with your doula and birth team for optimal planning, labor and birth at home under the care of a licensed midwife and birth team to include a doula, postpartum checkups under the supervision of a licensed midwife up to 6 weeks postpartum, and at least 2 postpartum doula visits.
Full-Circle Doula Care
360 full service before, during, and beyond delivery
Get education, advocacy, resources, and physical & emotional support as a mother and family before, during and after birth.
Matching the client with the best doula for their needs.
The doula will meet with the client and family at least twice during the prenatal period for a personalized visualization session and planning of the birth experience
Consists of postpartum follow-up of at least 2 visits up to 6 weeks postpartum for ongoing support.
Guided Self-Care King | Queen | Youth Packages
a 4-month guided lifestyle enhancement package
A one-on-one personalized health consultation and naturopathic treatment plan development to guide you towards healing and wellness utilizing herbal, naturopathic, and alternative treatment modalities
4-month commitment where you will be supported through the incorporation of lifestyle changes to support your overall health and wellness; specifically catered for man, woman, or child.
Birth Support Resources
Perinatal Mental Health Wellness Assessments and Therapy $110/hr
Childbirth Education Course - Get need-to-know insights about your pregancy and what to expect about your unique pregnancy. $99 one-time
Blessingway Motherhood Celebrations - $99 one-time
Placenta Encapsulation $250
A la Carte Services
Birth Planning - $35/hr
Wellness Checks $80/hr
Massage Therapy $80/hr
Aromatherapy $80/hr
Reiki Therapy $60/hr
Infant Massage $35/hr
Mothering the Mother Postpartum Care - $40/hr
Get Training or Begin Your Birth Work Career
Get Training from Seasoned Professionals with over 100 years combined experience
Full Circle Doula Training Course - $995
Childbirth Education Course - $99
CPR/First Aid Certification Course - $59